What is
Kinesiology?
Kinesiology is a holistic approach to long-lasting health and vitality, with results that can be felt immediately. It melds ancient eastern energetic healing arts with western physiological healing sciences to address a wide-range of physical, emotional, mental, nutritional and spiritual issues.
Welcome To O'Neill Kinesiology College
Start on a new path to a better career, health and well-being with O'Neill Kinesiology College
Begin your life changing journey today with O'Neill Kinesiology College. Do you want to become a highly valued and recognised health care professional, help others improve their physical, nutritional, mental and emotional health while discovering your own self-awareness along the way? If this sounds like you then why not start your education at our highly esteemed college and become a Kinesiologist? Find more information on our website or visit our campus, located only 10 minutes from the Perth city in Myaree.
As Western Australia's premier training college for kinesiology study, O'Neill Kinesiology College is recognised as a quality institution that is staffed by highly skilled and qualified teachers who have industry experience.
Our up-to-date, integrated and hands-on approach to every part of our curriculum ensures you are given the best opportunity to learn. Kinesiology is growing in WA as it is considered an excellent non-invasive treatment that contributes greatly to physical rehabilitation, emotional and mental well-being.
If you are looking to learn kinesiology, O'Neill Kinesiology College is consistently moving forward and aligning itself with the latest research and advancements in the industry, ensuring you an excellent education.
Our team of highly qualified lecturers are extremely experienced in Anatomy & Physiology, principles of energetic medicine and the practical kinesiology skills required to address many physical, nutritional and emotional ailments. All this knowledge will be passed on to you through theory and practical lessons.
Kinesiology is holistic health care; it addresses the entire physical form as opposed to the symptoms of one issue or disease. The idea is that the body and the mind are indivisible and that the physical and emotional forms are individually affected when one or the other is out of sync. Kinesiology works to treat the entire body as a means to correct imbalances using a variety of treatments combining western physiological science and traditional eastern medicine.
Energetic Kinesiology uses muscle monitoring to identify stress in all the different systems of the body and the reasons behind these imbalances manifesting. This particular method and technique addresses the mechanics and psychology behind the human body, and is used to assist with a range of illnesses and conditions such as:
Sports injuries
Orthopaedic conditions
Fatigue
Headaches
Hormonal imbalances
Allergies
Asthma
Emotional stress
Cognition, amongst many others
If you have any questions about becoming a Kinesiologist in Perth, please do not hesitate to contact us on 08 9330 7443. We are always happy to answer any queries you may have.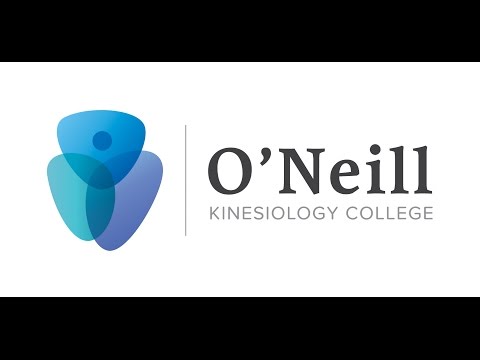 What Clients Say About Us
Karen Murphy
"I was already interested in alternative health and when a friend recommended Kinesiology I booked an appointment quickly. At the first appointment I knew straight away that this was what I had been looking for not only in terms of my health but also in terms of a new career! A month later I signed up to study for 3 years with O'Neill Kinesiology College for my Advanced Diploma in Kinesiology! In this time my health has continued to come on leaps and bounds. This is through regular balances with my own Kinesiologist and the balances and work we do on ourselves whilst studying for the course. I am a different person to who I was at the start of course; I am more able to express my emotions easily, deal with stressful situations effectively and a have a more positive outlook and a new found zest for life! I am also pleased to say that in the last month I have started my own Kinesiology business. I am so excited that I will be able to help people with Kinesiology and am looking forward to what the future will bring. Studying Kinesiology and having regular balances on myself has opened up a whole world of opportunities for me!"
Jennifer Gallanagh
"I used to suffer with severe stomach pain which would leave me doubled over for up to 30mins at a time. After having numerous endoscopies and colonoscopies which came back with nothing I tried kinesiology. From then I was hooked. After several sessions the pain was gone! I was so intrigued by this holistic approach to better health and well being that I started the college to learn how to do it myself. From my time as a student I have been receiving and giving regular balances. From receiving them my love life, professional life and relationships with family and friends have all changed for the better. I worry less, love more and find that things which used to annoy me don't bother me as much anymore. Don't get me wrong I am not perfect by any means but I have learned to accept that and work on myself. Giving balances is extremely rewarding, every person is different and wants different things and it is a great feeling knowing you are making even a little difference in peoples lives. My goal is to spread the word of kinesiology, be the best kinesiologist I can be. If more and more people know about how amazing it is and have regular balances for themselves, what a nicer world we would live in."
O'Neill Blog
What is it you want to change this year? Do your goals include losing a little weight, increasing your chances at finding love, or getting a new job? There's nothing wrong with wanting change. T
Memberships
Contact O'Neill Kinesiology College RTO:51242
75B North Lake Road, Myaree WA 6154 Australia
Subscribe to our regular health tips